And He said unto them, Go ye into all the world, and preach the gospel to every creature ... Mark 16:15
The Misssionary Ministry is engaged in bringing the gospel of our Lord Jesus Christ to the those who have little access to the gospel. We do this by sharing the word of God, establishing new churches and communities of faith, assisting new believers, training new generations of church leaders, restoring broken marriages, just to mention a few. We provide hummanitarian assistance through the Support Care Unit to those in need, and to those who have been displaced by war or disaster.


Missions
Our current missions are in Africa. We are sharing the gospel in villages and communities, assisting in building new christian communities and helping with medical and clean water necessities.
We are always interested in volunteer who are interested in joining us to bring the love of God to those in need. If interested in volunteering, please
CONTACT
us.
We publish Christian books, which we distribute at no cost. If interested, please
CONTACT
us.
STAFF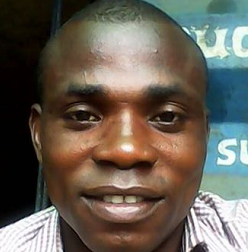 HEAD OF DEPT/CORDINATOR MISSIONARY MINISTRY